Laura E., married on 03/18/2022
Great Service, Great Experience
Rollatini has the best staff and amazing food with years of experience that they will be able to execute your wedding the way you intended on having it. Communication was up to par and if I had any question it would've been answered immediately. They truly helped make such a beautiful day.
Sent on 07/20/2023
Linda A., married on 07/01/2023
Nothing short of amazing.
Had the pleasure of Rollatini catering a birthday party. Could not have been happier. If you are looking for a caterer that will go above and beyond your expectations, Rollatini is the one to choose. The food is delicious, the staff is courteous and professional. They couldn't do enough. From start to finish Michelle was there to respond to questions and guide you through the entire process. No request was refused. Thank you Michelle and the entire staff of Rollatini. You are the best!!!

Traci M. , married on 06/25/2023
Rollatini – The Best Choice for Your Wedding
Our experience with Rollatini Catering, Chef Victor and his staff was extraordinary. From the initial consult, to the tasting, and then the service at our wedding, all aspects were beyond compare. Chef Victor is so very kind, attentive and engaging – he has surrounded himself with staff who treat his clients and guests with care and intuitive attention. We rarely needed to even ask for anything, they were so thoughtful, kind and aware of our needs. And the food… what can I say? So delicious, artfully prepared and beautifully presented. We could not have asked for anything better. We love them…
Sent on 06/28/2023

Outstanding
Victor and his team were absolutely amazing! The food was delicious and the service was great! I really recommend to any couple looking for a cater on their special day.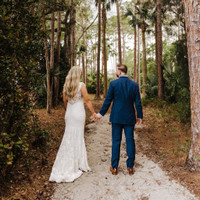 Courtney
,

married on 04/01/2023
Wedding Day
We visited Victors restaurant before deciding to use him as our vendor. We asked for hors d'oeuvres that were not on the menu options, we changed our mind about the food options and we last minute added dessert and a coffee bar. Each time we called, all of our requests were kindly accommodated, without hesitation.
We chose buffet style (2) separate tables for our 100 person wedding. Our guests loved having seconds, trying all the food and raving over the Barbecue Brisket!
Victor and his staff went above and beyond to create a seamless meal experience for our wedding guests.
My (husband) !!!! and I are so truly thankful.
100% recommended.
Lina
,
married on 04/30/2017
Outstanding !
Professional , punctual , and outstanding service . From start to finish . Willing to work with you on anything theme wise, cake , place setting , ect . Highly recommend !!!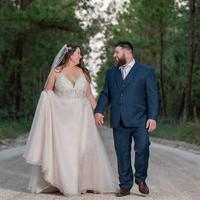 Clarissa O.
,

married on 12/31/2022
Absolutely Amazing@
From the moment I contacted Victor, to the end of my wedding night, He and his crew were absolutely phenomenal. Victor always answered my phone calls. The food tasting was a blast and the food was so good! He helped organize tables, chairs, tablecloths, chargers, silverware, glassware, desserts, dinner, napkin color, you name it, Victor did it. It was seamless. Drop off, set up, the servers, the bartender, I couldn't give them a higher rating. They truly were the best of the best. My guests still talk about how great the food and desserts were. I would choose Victor a million times over if I could. THANK YOU!
Ivonne P.
,

married on 11/19/2022
Amazing vendor!!!
We go to Rollatinis restaurant often and we are always happy with the food and the service. We decided to try them for our wedding and from the day of our first meeting until the day of the wedding everything was amazing!!! Chef Victor is spectacular, the team outstanding, the food was delicious, cigars rollers awesome, bartender and severs incredible, and they are very organized and professional! All we have for them is positives things to say! Definitely recommending this business for your special event! Thank you guys so much!!

Alex
,

married on 09/04/2022
Great good Great service Great time
What can I say. I was a Big ball of stress leading up to the wedding. Chef took control, reassured me and Delivered on every word. Chef We appreciate you and your team for helping our wedding be an evening we will remember for ever. The food was great and the service was great.
We will be using Chef Victor and Rollatini Catering again in the future.
Gail C.
,

married on 06/11/2022
Excellent food and service
From the first time I talked to Chef Victor to meeting him for a tasting I knew he truly cared and was committed to providing the best service to meet our needs. He was a true professional. We felt very comfortable with him and totally trusted him. The food was delicious and his staff was wonderful. I would highly recommend Chef Victor at Rollatini's.

Laurie C.
,

married on 06/10/2022
Excellence in Taste, Elegance in Service
Rollatini catering with Victor leading was magnificent. Their food was amazing, the service stellar. Everything about their work with us was excellent. They provided a beautiful table setting with excellent food, made our guests feel very special, and just gave the entire event an ambience of loveliness and comfort. I could not have been happier with anything they did. They went above and beyond even things we asked for. As far as I am concerned you can not get a better caterer than Victor and his crew at Rollatini. Thank you so much!
Sent on 06/12/2022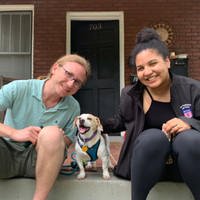 Stuart G.
,

married on 04/30/2022
Delicious Food and Excellent Service
Victor was very easy to work with, and was always responsive and happy to help. His staff provided excellent service, and the food was complemented all night long! As someone who was working with a limited budget, Victor and his staff made every effort to make our night as special as we could have ever hoped it would be. I would highly recommend Rollatini Italian Catering for your catering needs.
Deborah T.
,

married on 04/24/2022
Awesome food and team!
My daughter's wedding was this past weekend. The food and team from Rollatini were incredible!! We got compliment after compliment from our guests. We are so happy that we chose to work with this restaurant. I would highly recommend them if you're looking for a great experience.
Abigail B.
,

married on 03/05/2022
The perfect Italian themed caterer!
My husband and I were so glad that we hired Rollatini Italian Catering to cater our wedding! Italian food is our favorite. Once we did the complimentary food tasting at their restaurant, we knew that we found what we were looking for in a perfect Italian dinner! Chef victor and the staff were very professional as well as accommodating. They did a great job at setting everything up, and once cocktail hour and dinner arrived, everything ran so smooth! Their services were very much appreciated. My husband and I would highly recommend them for any future events.
Helen B.
,

married on 04/03/2022
My experience with Rollantini was amazing
Victor and his crew did an awesome job catering my wedding. We met a few times before the wedding to discuss what food and many other details, and Victor was very patient and understanding through the whole process. The pricing was very affordable compared to other companies! He responded to emails very quickly and was very professional. I would recommend to hire Rollatini for any large event that you have!
Erica M.
,

married on 04/09/2022
Absolutely amazing I'd recommend him and his professional staff anytime!
Victor and his staff were beyond amazing. They were very professional and friendly through the entire wedding. I'd choose them over anyone all day. The food was temperature appropriate, fresh and severed with love. I can't thank u enough!
Sent on 04/15/2022
Annabelle G.
,

married on 02/20/2021
Chef Victor and his team are amazing
Chef Victor and his incredible team truly helped make our wedding food visions come true. From the very beginning starting with the most delicious food tasting and level of personalized service, every moment of our experience with Rollatini was wonderful. His food is absolutely delicious, reasonably priced, and he and his team will work hard to create whatever meal ideas you have in mind. We had multiple stations that were created to perfection and all of our guests could not stop raving about the food. The bruschetta hors d'oeuvre is specifically the best bruschetta we have ever tasted. I would recommend Chef Victor to anyone!
Samantha
,

married on 12/03/2021
Wonderful Team!
If you are on the fence about hiring chef Victor and his team to cater your wedding needs, you will not be disappointed. My wedding guests enjoyed the tasty food for a black tie wedding. Would highly recommend the fried ravioli and bruschetta for cocktail hour, everyone raved about them. When it comes to the servers, everyone is very professional. I would highly recommend for anyone who would like more of a higher quality service and elegant wedding.
Basis
,

married on 12/11/2021
Very professional, great food, well managed
Food was excellent, very professional. The bar seryce was slow with one bartender if you have a big event I recommend two. We also ran out of Vodka toward the end. So check with this may want to add more. Over all excellent highly recommended
Sent on 12/17/2021
Ema
,

married on 09/24/2020
Chef Victor is the best!
Chef Victor and his staff at Rollatini catered my wedding a year ago. The presentation was beautiful, staff were warm and friendly. You know how they say what guests remember most of weddings is the food and Chef Victor's food is highly memorable. At the end of the evening, when we were thanking and praising him for his food and service, I loved him even more for his humble reaction to it. You can just tell from everything about him that he loves what he does and he loves pleasing his customers through his food. I still remember the first bite of bruchetta during the tasting, it's easily the best bruchetta I've ever had! That and the tiramisu. My in-laws live down the street from the restaurant and about an hour from us so when we'd visit for dinner, I'd sometimes save room for dessert so I can swing by for an order of their tiramisu. My husb and I went there again for our anniversary last night, we're making it a tradition to enjoy Chef Victor's delicious food on the same day every year. Chef Victor deserves all the praise in the world and you deserve the delicious, quality Italian food he has to offer. If you're thinking about trying him out, you won't be disappointed. Mangia!
Joelma D.
,

married on 08/28/2021
Amazing food and service that made my party to be memorable!
From beginning to end, working with Victor and his crew has been a pleasure. They didn't treat me only as a customer but as a personal friend. Every detail to tasting and selecting the food, to set up and even smaller things, they were there to make sure everything was perfect. On the day of my party, everything went smooth, everyone was complimenting the quality and taste of the food, as well as the service.His crew was very friendly and treated my guests with the upmost respect. I will hire him again for any future events. Just fell in love with his service! Thank you Victor Duarte!
Sent on 08/31/2021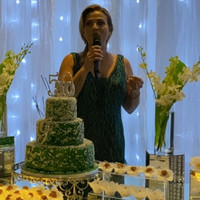 Sarah M.
,

married on 10/16/2021
Victor makes dreams come true!
Victor helped us create our dream wedding! He was incredibly responsive and was a true professional. Victor and his team exceeded our expectations! He is a true full-service caterer. His team created the most beautiful reception food display station. It was incredibly beautiful and delicious. The dinner was equally as beautiful and delicious and our guests raved about the quality and taste of our food! Especially the fettuccine Alfredo, it was homemade and delicious! Victor's team ensured that our plates were full and that we had a drink in our hand at all times.
He made the planning process so fun! The tasting was absolutely beautiful and he really helped us by giving us realistic numbers without surprises. He was able to deliver a fantastic reception, cocktail hour and dinner, for a fair price. We loved every second of our reception because of Victor and his team! Thank you Victor for helping us plan the wedding of our Dreams!
Interested in a consultation?
We're happy to assist you and give you a free consultation. We want to hear all about your special event, and our packages will surely fit your celebration – guaranteed.
Contact Us